This is a port of Gwaei.
http://gwaei.sourceforge.net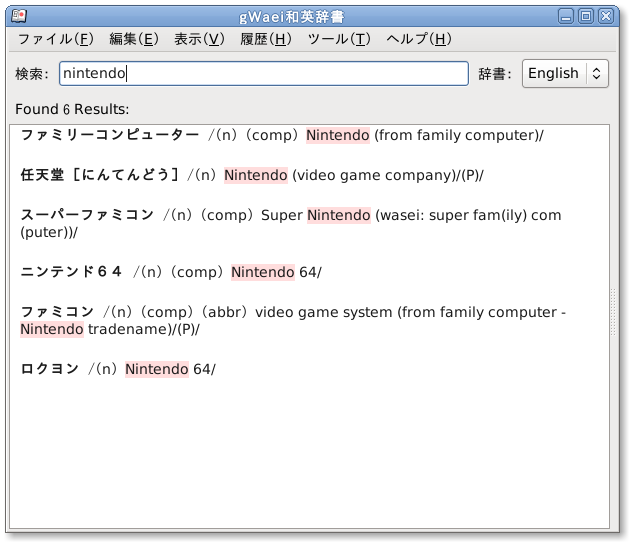 For all of you who want to know, what these imported japanese games have to say
This is relatively big, because I packaged all the dictionaries I could find with it.
The original urls were broken.
Please see the openhandhelds-page for info on license and credits for dictionary and program.
I know there is a newer version, but that relies on glib2.6. The current pandora image has 2.4. So I used this version.
Also I couldn't build the helpfiles. Please refer to the documentation on the homepage.
The Kanjipad is for handwriting input it can be found at insert->using kanjipad
Please try and report.
PND download:
http://dl.openhandhe...0,0,0,0,115,249
Edit: Sorry. I was in a hurry! So now thanks to sebt3, ivanovic paulguy and the others from IRC that helped me figuring some things out! You were really helpful and friendly.
Edited by mcobit, 27 November 2010 - 11:11 AM.