Not much has changed since 0.3.3 (see twotoasts.de for changelog), but there's something worth updating for.
A new webkit. Webkitgtk-1.4 to be precise. It should ensure better rendering, a *lot* faster javascript engine, and general stability improovements.
22/5-11 - Flash works now! To use it, place the flash player into appdata/midori/plugins, rename the plugin to adobeflashplayer.so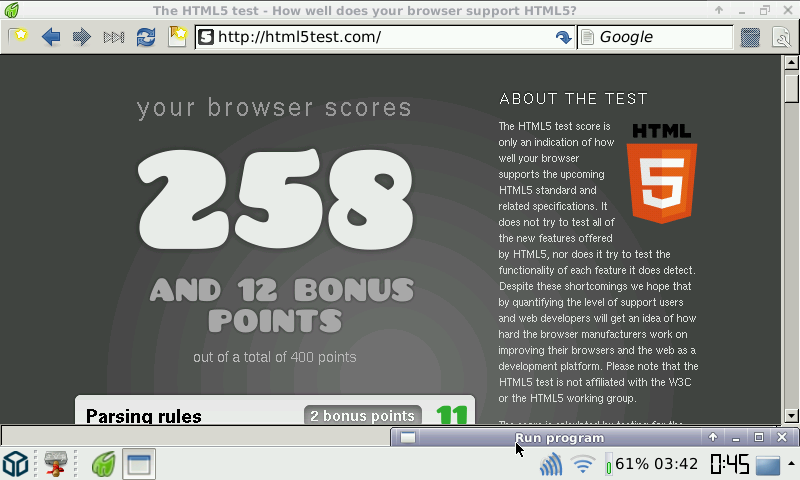 Thanks to BlueMaxima for helping me with the boring process of testing and debugging.
Known problems: It doesn't use the systems GTK theme.
»»» Download «««
Also on the repo.
Edited by slaeshjag, 22 May 2011 - 08:34 PM.