Just recompiled this utility.
It's an editor for sound files who can also record from the internal mic of the pandora.
I have tested with my Pandora and have recorded my voice correctly with it
Download on the repo http://repo.openpand...&app=mhwaveedit
Some tip to enable mic recording on Pandora (i use the latest firmware)
First follow the wiki about enabling mixer controls see here http://pandorawiki.o...ystem#Recording
In order to obtain the mic to record from this program go to EDIT/Preferences and switch to SOUND tab,
now on driver options choose Settings and type on Recording device hw:0,1
Now go to PLAY menu and select Record at bottom (or press F12) .
The first time you run this utillity you have to set the Sample format, otherwise we can't record.
I choose other format and changed this parameters:
Channels : Stereo (mono is not supported by the driver)
Sample type : 16 bit PCM
and left as default the others.
Some shots: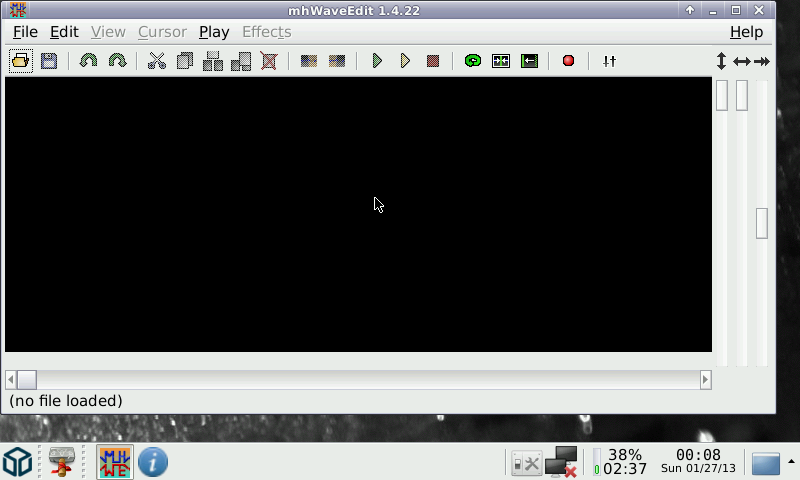 also the shot from preference on how to setup the mic: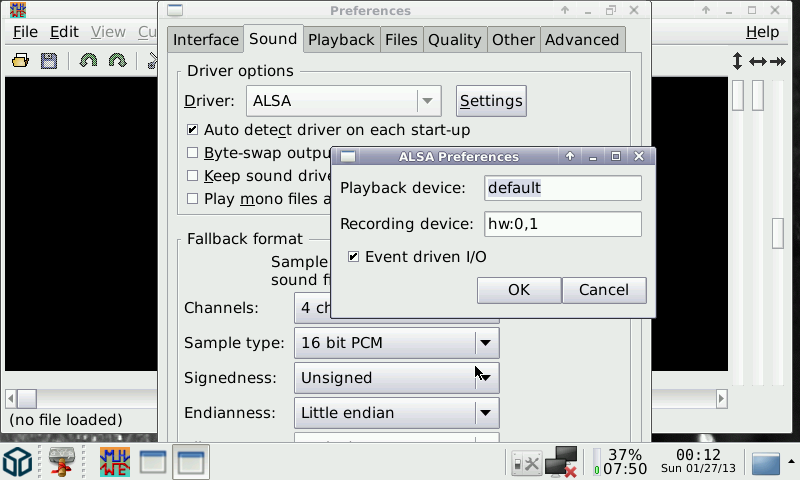 Happy recording